Britney Spears' engagement last week was welcome news to millions of fans and celebrities alike, drawing praise from the likes of 50 Cent and even K-Fed.

Jason Alexander, however, does not approve.

Back in 2004, Brit's childhood friend personified the term 15 minutes of fame ... though it was more like 55 hours. They got married on a whim in Vegas.

What Britney's ex beleives about her engagement to Jason Trawick??

"I know everyone wants me to be happy about this, but I am not," Alexander, who is now in training for the World of MMA fighting competition (apparently), told Us.

"I think it's fake and I think people are afraid to say it."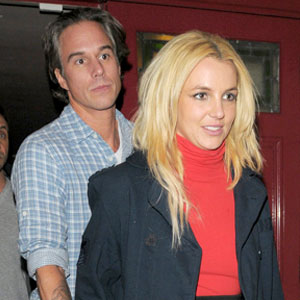 "If you look at all the pictures between them there is no connection. They look like they are going through the motions. It seems like a answer to the court thing."

The singer is currently under the conservatorship of her father Jamie Spears, and Trawick, who once served as the star's agent, meets Jamie's stamp of approval.
"Sort of a nice way to sew it all up; [Britney] marries her handler," Alexander sniped. "That way she always has someone controlling her. It's really sort of sad."
What do you think of that??
Is Jason Alexander jealous or is he right??
Feel free to comment & share this blog post, if you find it interesting.