Katy Perry's hair has had a bit of an identity crisis this year, but it seems that for now, the California Gurl has settled on a semi-permanent color: blonde with lavender highlights.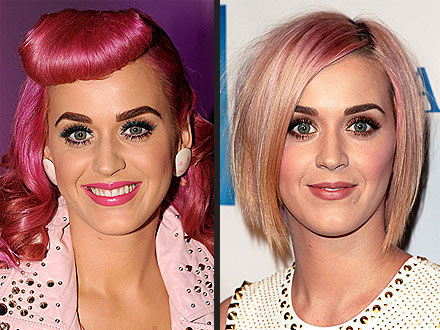 Perry popped up at the David Lynch Foundation's Change Begins Within benefit celebration in Los Angeles on Saturday sporting a chic new bob, which replaces the long lavender locks she's sported for months.
With her California Dreams tour over, it seems the singer is ready for a change.

Perry, who's had jet-black hair for a good portion of her career, began dying her hair in June, first going red.
A month later, she changed her hue again, going blonde (her natural color) in an effort to achieve a "secret color."
That shade ended up being lavender, a look she sported from August up until this weekend — save for the moments she opted for her colorful wigs, instead.
What do you think of Perry's new hair color?
Feel free to comment & share it!